Roll-up banners
Almost every child is familiar with this most popular stand-alone communication surface. A roll-up banner means cheap, mobile and effective advertising. It is probably the price that makes the basic roll-up standard model a best-seller. But if you want to be different, we have other, less typical roll-ups of various sizes.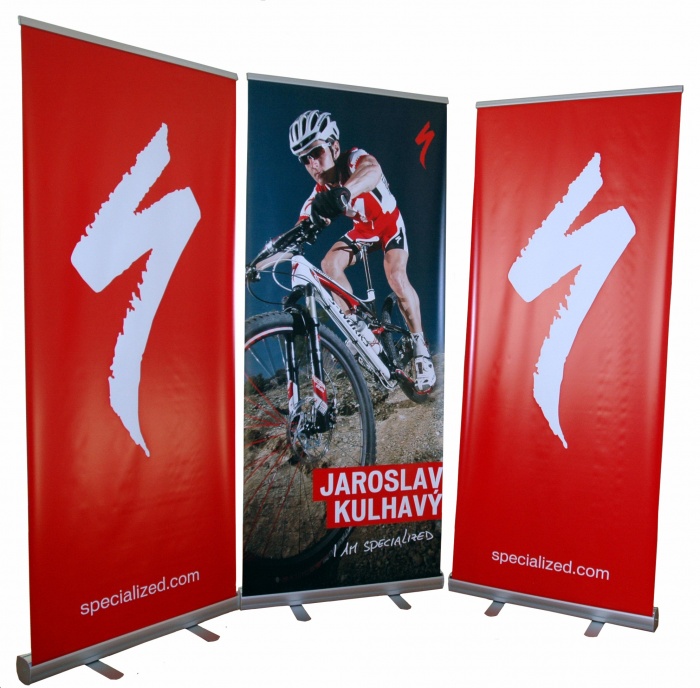 Roll-up standard
600 x 2000 mm
800 x 2000 mm
850 x 2000 mm
1000 x 2000 mm
1200 x 2000 mm
1500 x 2000 mm
Methods used:
Solvent-based digital printing is mostly recommended in combination with a PVC blockout banner.
Digital sublimation is used for fabric banners; the whole set is slightly more expensive but some customers prefer fabric, so we oblige them.
We would advise against:
Rough handling in the transport and installation of roll-up banners. Even though the frame itself is made of metal, some parts are plastic, so be careful. A roll-up banner can serve you for a long time if handled properly.