Table-Top and Club Flags and Pennants
Whether you are organising a meeting of the bosses of large corporations or a table-top hockey competition, our table-top flags will give the finishing touch and underscore the importance of the occasion.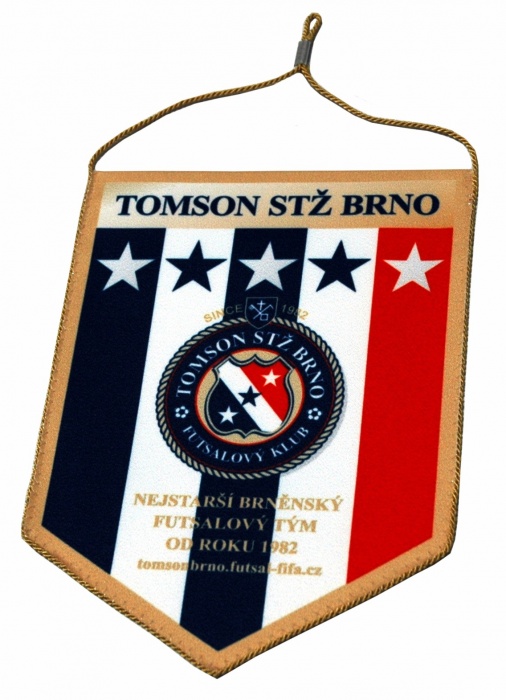 Basic types of table-top flags and stands
We stitch the edges of pennants with a single-colour, bicolour or tricolour (popular in the Czech Republic) twisted string. The standard size of the pennant to be hung on a table-top stand is 120x170 mm. Club pennants are usually larger and it is only up to the customers what size they order from us.
Flags which are to be installed by sliding them onto a table-top stand are provided with a small tunnel at the side. Twisted string is rarely used. The stands can have one, two or three poles.
Basic stand materials
Depending on the finish, the stands are divided into luxury, chrome-coated ones and cost-effective white or black stands provided with a powder varnish coat.
You can select two types of base. As a standard, the base is metal in the same design as the rest of the stand. A wooden, lacquered base is a premium custom product.
Technologies used
Digital sublimation printing for full-colour or low-volume applications. This is the predominant technique because of the nature of the orders.
Direct screen printing is suitable for less complex designs ordered in larger volumes.