Non-woven bags
They offer an unexpected range of opportunities. The standard version offers a lot of bang for your buck because people really use them repeatedly. Creativity can be shown in working with both the shape and with the print design. Since we also make the bags, printing can be performed up to the very edges, and various atypical designs can be prepared. Your wallet is basically the only limit.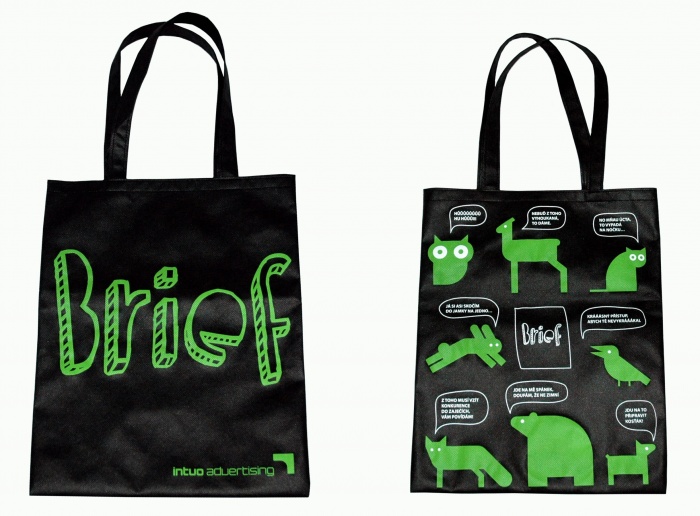 Methods used:
We recommend direct screen printing for direct dyes only; rasters do not work well on structured surfaces.
Thermal transfer screen printing is used if a small design is not enough and if you need rasters.
Digital sublimation for overall full-colour printing.
Materials used
Polypropylene for screen printing applications.
Polyester for digital sublimation printing.
We would advise against
Designing excessively large print on ready-made bags imported from China.