Paper bags
It may sound strange that the purchasing officer of a marketing department can be wearing both dreadlocks and a tie. What is interesting is that they can both order a paper bag. It would be very strange, though, if they ordered the same one.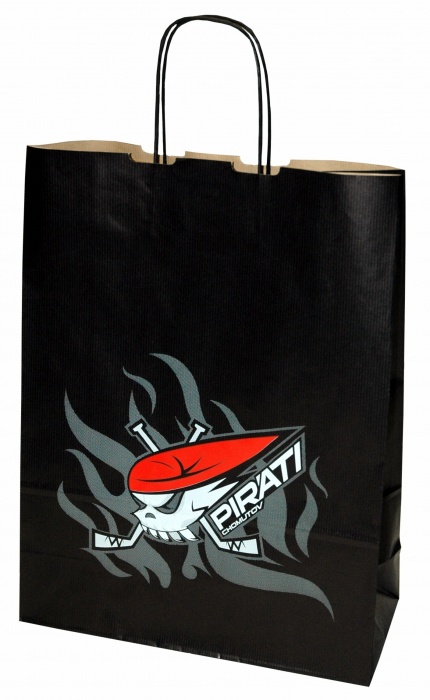 Three basic types of paper bags
The machine-made bag with a folded strap handle is the economical option.
The most common requests are for machine-made bags with twisted paper handles.
Finally, there are luxury bags with cotton handles, in which you can find cardboard reinforcement of the bottom and handles. The laminated design is the one that we prefer to supply.
Methods used:
Direct screen printing is used on small and medium-sized batches if the client does not request the offset resolution of rasters (if any); the screen limit here is 40 lpi.
Offset printing, which we use on luxury bags with cotton handles; we have no problem handling low-volume orders of hundreds of bags or batches of thousands of pieces. We always laminate the print.
Flexographic printing comes into play for batches of 5,000 pieces and above and it can be applied to machine-made bags with folded or twisted handles.
Partial coating is a form of screen printing in which high-gloss clear varnish is applied to a matt laminated feature to accentuate the graphic element underneath.
Embossing makes luxury paper bags with cotton handles, either involving lamination or not, which we believe are the most beautiful yet elegant products.
We would advise against
Not thinking about ordering additional paper bags when you are running out of the previous ones.