Cardboard Printing
Our technology is interesting for small-volume orders of dozens, hundreds and sometimes thousands of pieces. This mostly concerns the packaging of gift items, with various degrees of print complexity. Every one of our printers can handle the additional printing of a small logo but overall printing of cut yet unfolded cardboard and boxes is work for a senior printer.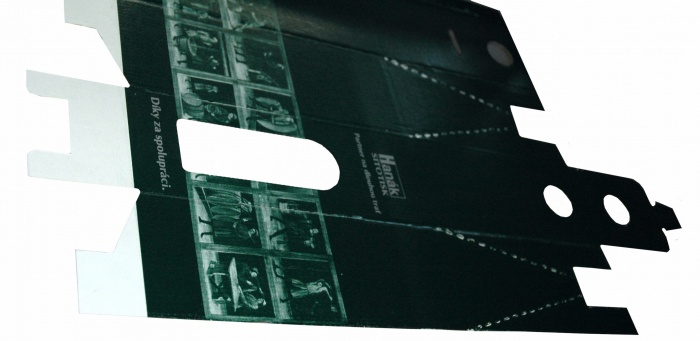 Methods used:
Thermal transfer sheet printing for batch production with a maximum resolution of the raster of 85 lpi if UV inks are used.
Solvent-based digital printing for single-piece and low-volume work, usually for the presentation of future products.
We would advise against:
Nothing that we can think of.