Hats and caps
We use thermal transfer printing for hats. With only a few exceptions, every hat goes through the quick inferno of the hot press.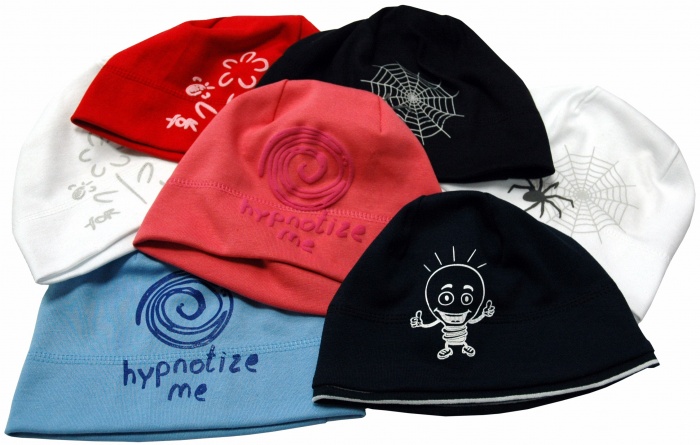 Methods used:
Thermal transfer sheet printing for batch production with a maximum resolution of the raster (if any) of 65 lpi.
Digital thermal transfer printing for low-volume printing or for fine, full-colour designs.
We would advise against:
Printing over seams is not really recommended but we can perform it if the customer so desires. It very much depends on how rough the transition from one piece of fabric to another is. The smoother it is, the lower the wear on the print and the longer its life.