Lanyards
Some of us cannot do without these small details that make one different; and that is how it probably began. However, a nice accessory with a cool brand does not address half of the population. There are other means for that. Keys hanging from a lanyard can be seen from five metres, a mobile phone hanging round one's neck does not slip out into the water as easily as one resting in a shirt pocket... we guess you can also come up with a similar funny or not-so-funny observation. Lanyards simply help us. That is why there are so many around and why we keep producing them.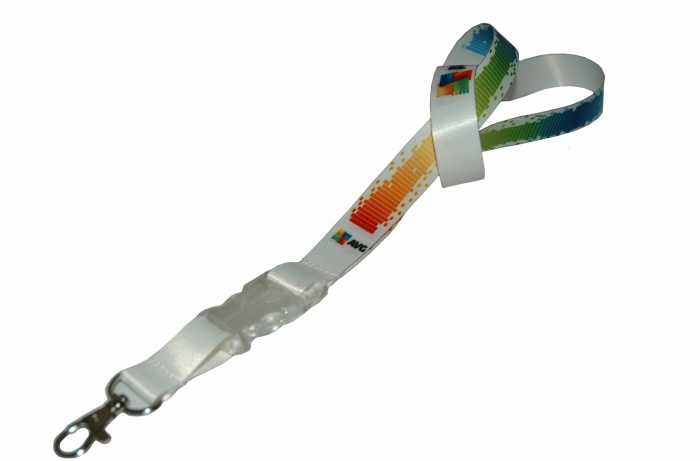 Technologies used
Additional thermal transfer screen printing on finished products imported from the East. This technique is not suitable for printing up to the very edge of the material.
Digital sublimation is the method of choice for lanyards which are fully produced domestically. The overall printing is in full colour.
A woven strap is a popular option but, because of the technology, only vector logos without small details have to be used.
Most common components:
a ring
hook
mobile phone loop
disconnect buckle
alligator clip
Standard strap width: 10-25 mm
We would advise against
raster designs for additional printing by thermal transfer screen printing.