Partial coating, partial UV coat
Partial UV coating can use glossiness and print height to emphasise your matt business card, leaflet, or paper bag or, in an extreme case, it can enable the blind to see Braille characters where they would not expect them.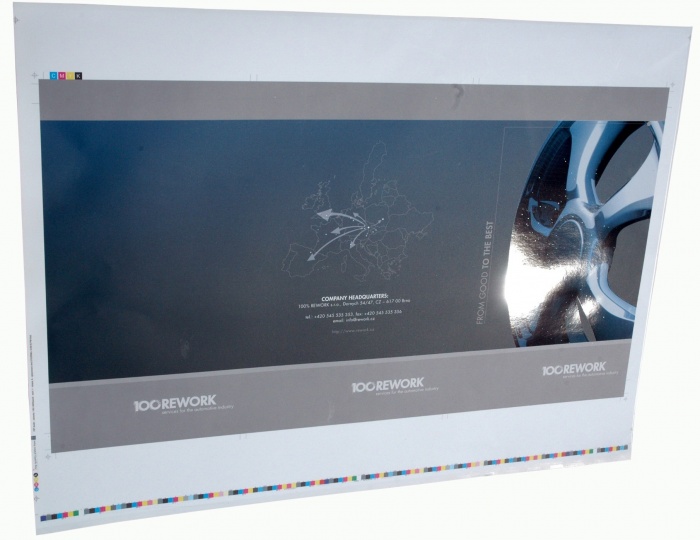 Methods used:
Direct screen printing with UEV curing.
We would advise against:
Giving up if a colleague of yours informs you that the printing paper you are printing on is too absorbent and that is why the partial technique does not work; you can still contact us.