Promotional Table Cloths and Drapes
Bringing your presentation in a shop or stall interior to perfection is no easy task. Sure, it does not revolve around details like these but they can certainly help.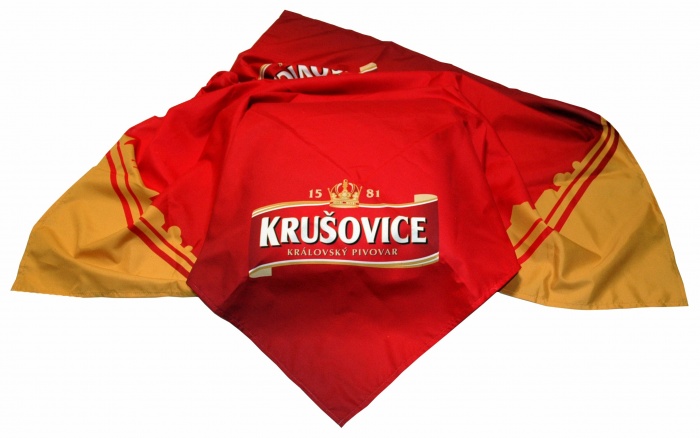 Technologies used:
Direct screen printing is suitable for printing smaller designs in directly applied colours and for batches of identical products.
Digital sublimation works superbly for small orders of all designs, as well as for larger volumes where full-colour output of digital quality is required.
Materials used:
Satin or canvas polyester, provided with waterproofing where required, is a suitable surface for sublimation printing.
Cotton has only a marginal use in screen printing applications.
Common cloth treatment:
Taking-in and overedging along the entire circumference is the most common method used for finalising table cloths.
Bow tunnels or segments are sometimes ordered for drapes.
Hot knife cutting is sometimes requested, in particular in larger orders, as it is the most cost-efficient solution.
We would advise against:
Stitching tablecloths from several pieces of fabric. Even though we are able to align the print design on multiple pieces, stitches on the table do not really look good.