Sun umbrellas
Even those who love summer appreciate some shelter from the sun during the hot summer days. Shade is offered by promotional sun umbrellas, which can be seen especially in cities. In addition to providing shade, this little oasis can also inform you properly about who has set it up for you. Anyone close to the sun umbrella is exposed to the rather large logos and designs.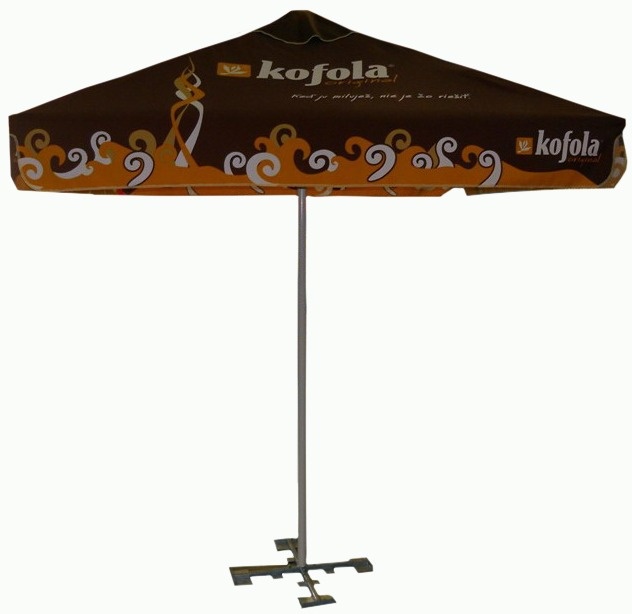 Materials used
The fabric most typically used for sun umbrellas is made of polyester and is provided with waterproofing treatment.
Technologies used
Direct screen printing is used for simple logos. This usually concerns the additional printing of the frill, which can communicate with the users of the sun umbrella very well and at rather low prices.
Digital sublimation is used for overall full-colour printing. Because of the increasing requirements for the designs being printed, this method is becoming increasingly popular.
We would advise against
Ordering printing on completed sun umbrellas (the frame together with the canopy). We can do many things but this is not exactly a job we would kill for.