Team jerseys
Printing on team jerseys
Regardless of whether you supply us with brand-name clothing items for names and numbers to be applied or you need a full delivery of a set of printed sports jerseys, the hot press is a must.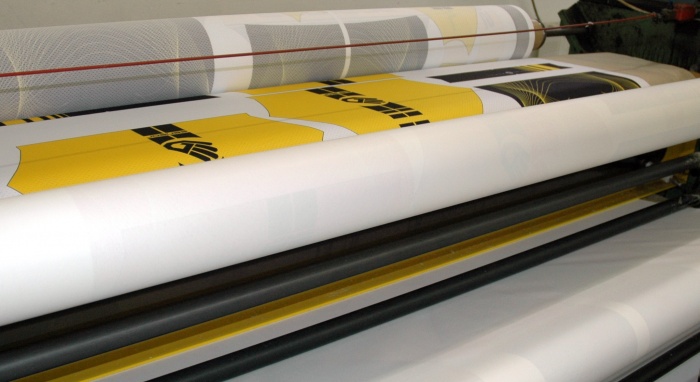 Methods used:
Cut thermal transfer graphics for simple inscriptions on supplied ready-made clothing.
Digital thermal transfer print for full-colour designs other than overall ones on supplied ready-made clothing.
Digital sublimation is used for team or fun jerseys with overall full-colour printing for various types of sports (ice hockey, football, cycling, motocross, etc.).
We would advise against:
When the printing is to be done on a ready-made piece supplied by you, please bring the item unused and unwashed.
Promotional club mini-jerseys
Polyester miniature jerseys of our favourite athletes to be placed inside our cars, office or club house using a suction cap and a plastic hanger. We supply such mini-jerseys as a complete product, wrapped in a clear plastic PP bag.
Methods used:
Digital sublimation is suitable for small and medium volumes.
Direct screen printing is the method of choice for orders of thousands of pieces in terms of both the price and the speed of production.
We would advise against:
Production of mini-jerseys with the names and different numbers of your team.