Tents, Party Tents
Within minutes you can have a roof over your head. Pop-up tents can be your space for doing or presenting your business. The impact of this communication space bearing your design is great: it is set up close to people passing by rather than standing on a hill over a motorway with cars swishing by.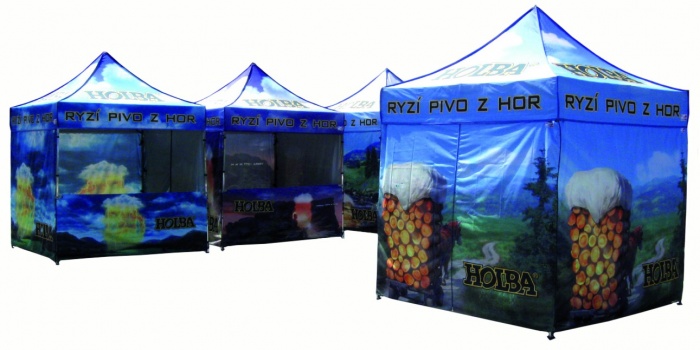 Materials used
The frame is made from stainless steel.
The tent fabric is made of polyester and is waterproofed.
Technologies used
Solvent-based digital printing as the economical option with a shorter life and less faithful colours.
Digital sublimation is the full-fledged printing solution. The colours are brilliant and resistant.